Atheist Activities and Events
MASH Ft. Liberty has various activities throughout the year to foster a sense of community and offer a welcoming respite from the religious atmosphere that permeates our area.
Like many other organizations, our activities have been impacted by Covid-19. Because some of our members are immuno-compromised, Secular Suppers have been curtailed to outdoor eating only. For the foreseeable future, participation in face-to-face indoor events will require that you be fully vaccinated (2 shots plus a booster) or remain properly masked (mouth & nose covered with a KN95 or N95 mask.) This is for everyone's health & safety.
The 2023 Memorial Day Cookout will be on May 29th starting at noon at the Germain residence at 110 Ashley Dr., Aberdeen, NC 28315.
Our activities are posted on our Facebook Group and all members of the group are invited when a new event is posted. If you are not on Facebook, we recommend contacting us and your email will be added to our list of those who wished to be notified of upcoming events.
Secular Supper - Monthly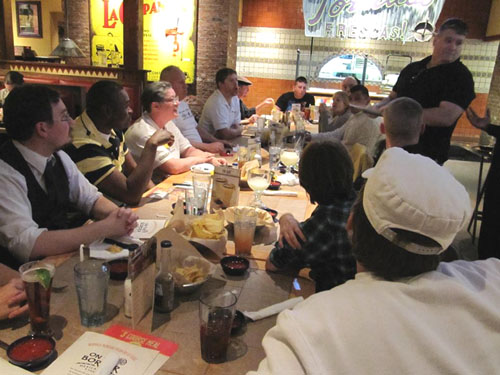 Once a month we meet in a local restaurant in either the Fayetteville or Southern Pines NC areas for dinner and conversation. For now, outdoor eating venues only. This also lets the community know we exist as many of us wear our MASH T-shirts (buy at Cafe Press.) You can receive notifications about these events by joining our Facebook group.
Memorial Day Cookout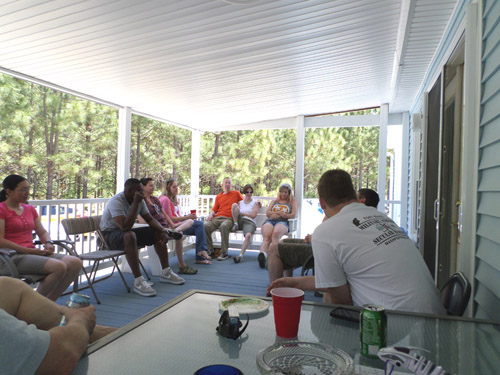 At our annual Memorial Day Cookout, held at the Germain residence out in NW Hoke county, we enjoy a day of fun, food and lively discussions. This event is a cookout and potluck meal where we get to taste other member's culinary creations. When kids are planning to come, the Germains put out a kiddie pool for the children to enjoy along with toys and games. This is always held on Memorial Day.
Solstice Dinner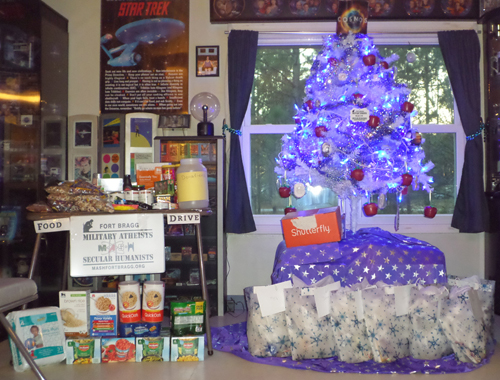 Every year for Winter Solstice, MASH Ft. Liberty holds a potluck dinner at the Germain residence. This usually coincides with a Food Drive for the Food Bank of Central & Eastern NC. We have a Tree of Knowledge with goodie bags for all who RSVP'd under it and a ton of delicious food! Some years we watch a movie, other years we just discuss and debate issues.
Dogwood Festival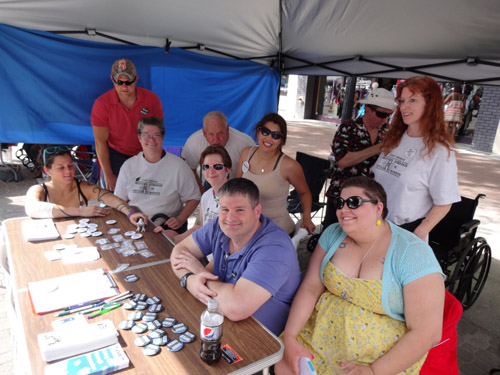 Every year MASH Ft. Liberty puts in an application for an informational table at the Dogwood Festival held each spring in Downtown Fayetteville. In the years that we do get a table, we put out information about the group letting the community know we exist and letting other atheists know they are not alone! Sometimes it's hot, other times it rainy and cold, but we always have a good time.
Speakers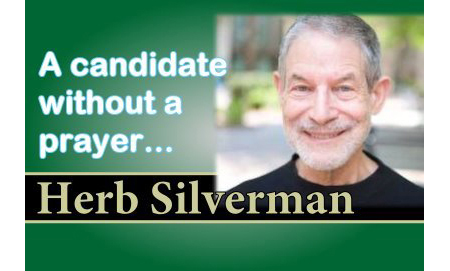 From time to time we are fortunate enough to obtain a speaker of interest to address the group. Past speakers have included Todd Stiefel (who helped fund Rock Beyond Belief), Cecil Bothwell (elected to the Asheville City Council) and more recently Herb Silverman (math professor and SC Gubernatorial candidate.)
Special Events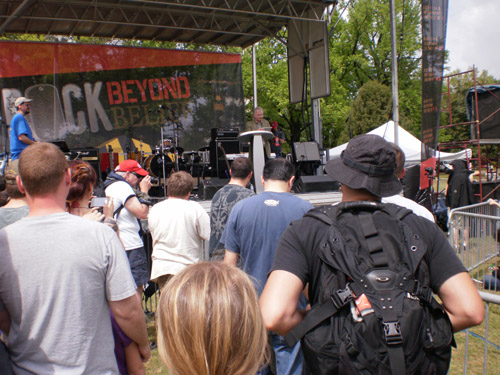 MASH Ft. Bragg, now MASH Fort Liberty began with a special event, Rock Beyond Belief. Occasionally, there are events we attend as a group such as the 2016 Reason Rally and the FFRF mini convention in Raleigh in 2014.
Past Activities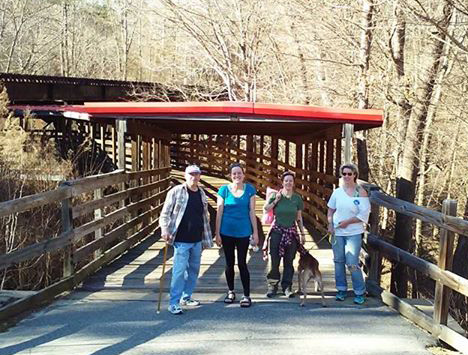 In the past, we have had activities like Critical Drinking, Book Clubs, 5K runs and Healthy Humanist Hikes. What activities we add or revive are up to you as a member. All a member needs to do is step forward to be the leader of an activity (with minor restrictions.) The only real restriction is this; any activity that involves a religious organization needs to be voted on by our members. The rationale is we should not spend our time, money or effort to aid those organizations that diminish or denigrate us as atheists, secular humanists or freethinkers.